Man who partially destroyed Aboriginal site near Lake Bolac sorry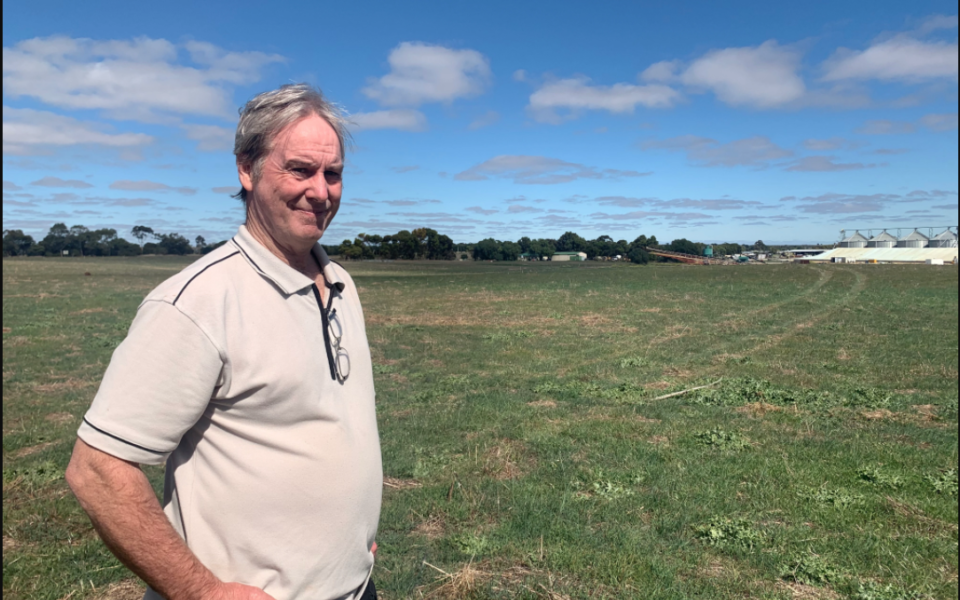 The man who shifted stones that were placed in the shape of an eel by Aboriginal people more than 1500 years ago in western Victoria has apologised for his actions.
Lake Bolac resident Adrian, whose family owns one of the properties the stone arrangement sits on, said he didn't realise the stones he moved with a loader over the Easter weekend were culturally significant.
"I made a huge mistake and I'm really sorry for upsetting a lot of people," he said.
"It wasn't our intention."
Adrian, who did not want his surname used, said since his father's death three years ago, he had been trying to take care of the property.
He said the grass had grown too long as a result of substantial rainfall in recent months.
"We put sheep in…