Melbourne wedding guests attack patrolling Victoria Police officers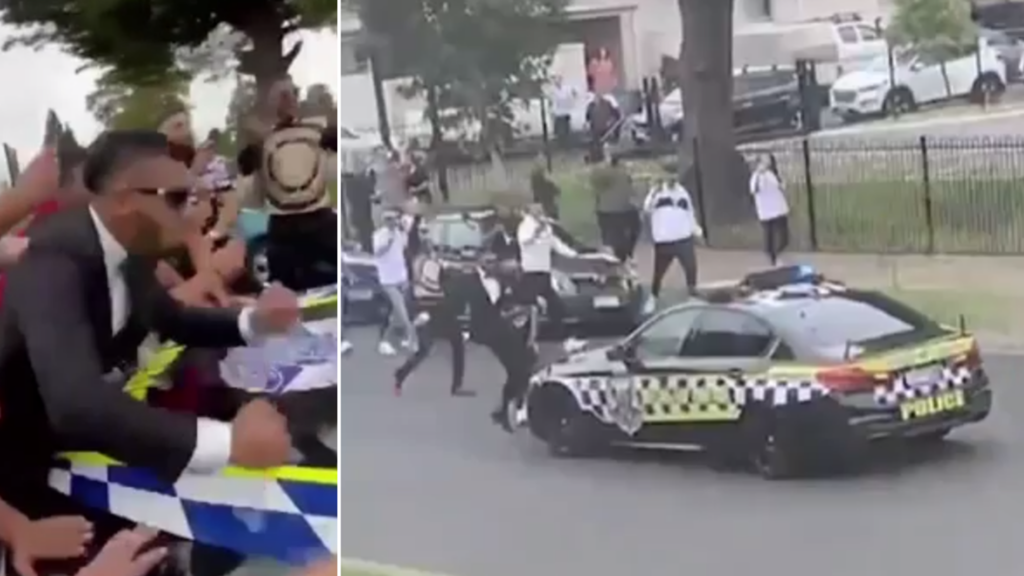 Wedding celebrations in Melbourne's north have turned ugly after guests attacked police in the street.
A patrol car was forced into a hasty retreat on Sunday after officers were surrounded and outnumbered by angry guests.
Neighbours say up to one hundred people had gathered for a wedding at a nearby house, in breach of COVID-19 restrictions.
"The whole street was filled with them, one came out, starting doing burnouts, wheelies and all sorts of tricks. And that's when we saw the police come in," a witness told 7NEWS.
Another man said he "couldn't even see across the road", telling 7NEWS, "there was that much bloody smoke, and the noise was unbelievable".